Our staff is what truly separates Adventure Drives from other trips. They have all travelled extensively, love cars and have a genuine passion for making sure you have an unforgettable experience.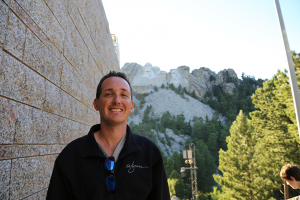 Rob Ferretti has been designing and hosting automotive driving events for over 12 years. His passion for driving started in 2000 when he acquired a Corvette which he still has to this day. He has worked with Gotham Dream Cars for the past 10 years, a leader in its field of luxury and Exotic car rental.
Sports cars and travel are two life long and ever growing passions of Robs, as is evidenced from his small fleet of performance oriented sports cars, and the wear on the bottom of his overnight bag. Rob created the Super Speeders series documenting his personal adventures and travels around the world. If there is one thing he is good at, its finding amazing places, and fun ways of getting there. A good time is always guaranteed, the fun way of getting from point to point is your responsibility, and if you don't have one, he'll be happy to rent you one.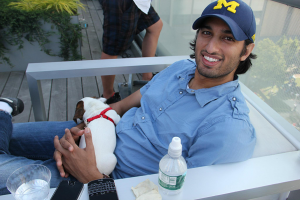 Shivam Parikh is a developer and creator of technology platforms. Although his day job revolves around the technology world, one of his biggest passions is the automotive industry. He started out as a consultant to Mercedes-Benz North America in 2000 helping them defining the future of a new concept of Media production and delivery. Currently Shivam is the president of Ground Support Labs, a company that creates customer facing technologies for large brands. If you know him well, you will probably see him in something Japanese and modified on our Adventure Drives.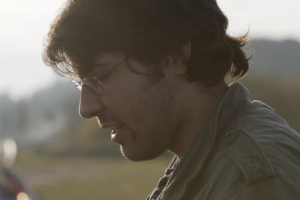 JF Musial
Founder
J.F. Musial is a pioneer of online video content for automotive enthusiasts. Joining Next New Networks in 2006, J.F. was the Producer of one of the longest running video series on the internet, FastLaneDaily, up until his departure in 2010. After leaving Next New Networks when it was acquired by Google in 2010, J.F. co-founded TangentVector, a digital production agency tailored to the automotive industry. As President and CEO, J.F. has overseen the production of hundreds of hours of online video content for Ford, Porsche, General Motors, McLaren Automotive, Vespa, Aprilia, Lexus, Lotus, Maserati, and Pirelli, delivering more than 800 million video views. In late 2011, J.F. co-founding /DRIVE with Chris Harris. As Executive Producer responsible for the content portfolio and distribution strategy, he grew the brand to over 10 million video downloads per month and 900,000 subscribers in under two years.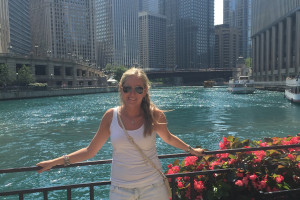 Marina Gudovich
Trip Coordinator
Marina Gudovich is a woman that wears many hats. In addition to keeping Rob and Shivam in check, she is a Director for a Global Market Research firm, a real estate agent, a freelance event planner, oh and a florist. She's worked with Adventure Drives affiliate company, Gotham Dream Cars, for the past four years coordinating driving experiences in New York City. She's joining the boys to ensure that all the little details run smoothly making your experience unforgettable.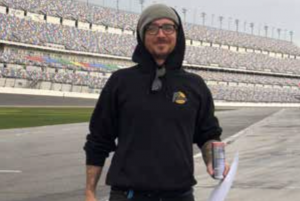 Scott Neener
Logistics
Scott is usually taking point on our trips, he has been on every Adventure Drives trip since we started and is just good at everything. On our trips, feel free to reach out to Scott with any needs and he'll take care of you, just make sure he keeps his fingers away from your beer. Scott loves talking about vintage Kung Fu movies, just fire up the conversation when you have a tall drink in hand.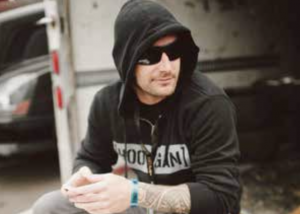 Tom Barnhart
Like Scott…also Logistics
What can we say about Tom that we haven't already said about Scott? Well, Tom has only been on three Adventure Drives, otherwise he is just as capable as Scott. He attends Adventure Drives trips while he is waiting for a Broadway version of X-men to be cast. He also has an epic collection of sock puppets. If you have a question about country music Tom is your guy!
How We Started Our Engines
From a random road trip to leading the market in luxury automotive focued travel
Adventure Drives started over 5 years ago when Rob, Shivam and JF realized there was a gap in the luxury travel market for automotive enthusiasts who wanted to take a vehicle on long journeys. It seems like there was a way to take an incredible river cruise, a safari, or a train through the Orient, but there was no way to drive the national parks with an incredible vehicle on a guided route. From there, Adventure Drives was born.
Drawing on our vast experience of self guided road trips, participation in other "rally" style events and through our passion for visiting incredible locations around the world we formed our first large trip product, AD00. It was a friends and family type event that we had approximately 5 vehicles driving through the Western part of the US. Doing a loop, starting and ending in Denver, we determined how to curate routes, find hotels and incredible destinations.
From our humble beginnings we have grown to offering 2-3 trips a year with our banner trip always carrying the AD moniker. We also offer Adventure style tours where driving a sports car is not necessarily the focus. We started this concept in 2019 with our Iceland trip and it proved to be wildly successful. Where we go from here is just as exciting as the open road. Keep an eye on our website for some new and innovating tours. No matter how diverse our trips get, we will always focus on our core values:
Find and curate the best driving roads in the world

Allow our customers to make lifelong friends

Stay at the most spectacular hotels

Visit world class and bucket list attractions

Make the dining as memorable as the drive
We work with the very best. We are proud of our partners, who work with us to help deliver the best experience for you in bespoke automotive travel.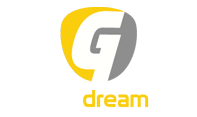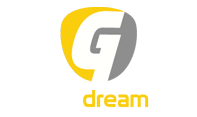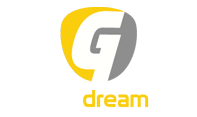 The details matter. No request is too big or too small for our team. If it matters to you, it matters to us.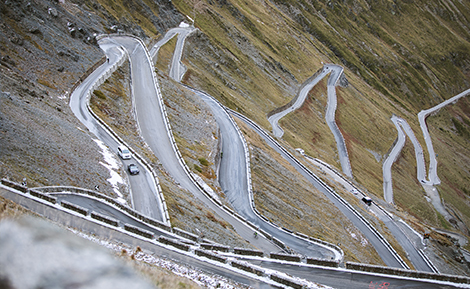 While the destinations are important, the path between those destinations are just as important. We make sure to find an incredible balance between highways, local roads, passes, etc. Sometimes the fastest way to the destination isn't the best. Our longer trips feature roughly 2,000 miles while our shorter trips are less than 1,000. We try and make sure you are not in the car for longer than 2-3 hours at a time to help spread out the driving.
All we ask is that you get in your car and follow our lead, we will make sure your journey is spectacular!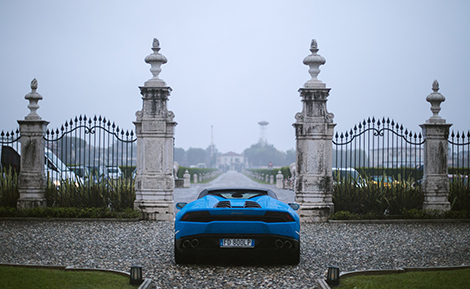 Part of the journey is the end…or the points in between. We specifically pick the best hotels, meals, and destinations. We want to make sure that after a day of incredible driving you can relax in some of the finest lodging available. In addition, we make sure you can indulge in the most memorable restaurants, from top Michelin rated dining to local favorite. Finally we make sure that while traveling with us, you do not miss any bucket list attractions. We have stopped at National Parks, Monuments, Wonders of the World, and much more!
Find out below where our next trips will have you going!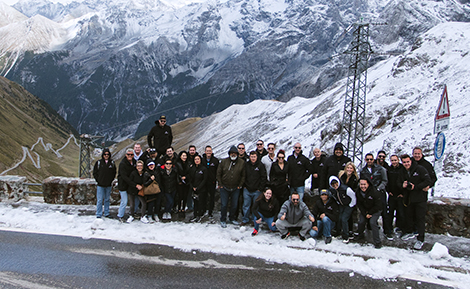 One of the things we are most proud of is our participants. We have people come and drive with us from all over the world. The great mix of drivers and passengers is what makes us unique. Everyone on our trips is along for a great time, it doesn't matter if you are a celebrity, automotive enthusiast, race car driver or just someone looking for adventure. Most of are participants come back for future trips and have remained life long friends with the people they have met on our trips.
Who will you meet on one of our trips? Find out more below.